Description
This debut of the first officially licensed GLOCK T4E marker for paintball enthusiasts. Players can now experience the perfection of a .43-caliber GLOCK replica. The all-new marker is an authentic counterpart of the GLOCK 17 Gen5 and is compatible with the full range of GLOCK-typical accessories. Made in Germany from top-grade materials, this CO₂-operated marker will prevail in any match and is ideal for training scenarios at home.
The limited First Edition comes in an original GLOCK pistol case and includes four additional GLOCK backstraps (sizes M & L, each with and without beavertail)
First officially licensed .43-caliber GLOCK T4E paintball marker
Ideal for MagFed paintball
CNC-machined slide made of high-strength aluminium (AW 7075)
Blowback
Polymer frame with optional lanyard attachment
Ambidextrous slide stop lever, reversible magazine release button
Automatic trigger safety
Magazine (8 rds) with tool-free CO₂ capsule piercing
Optional Quick-Piercing Magazine available as product accessory
Compatible with GLOCK sights, GLOCK holsters and many other aftermarket parts
Made in Germany
Limited First Edition comes with 4 original GLOCK backstraps, tool and original GLOCK case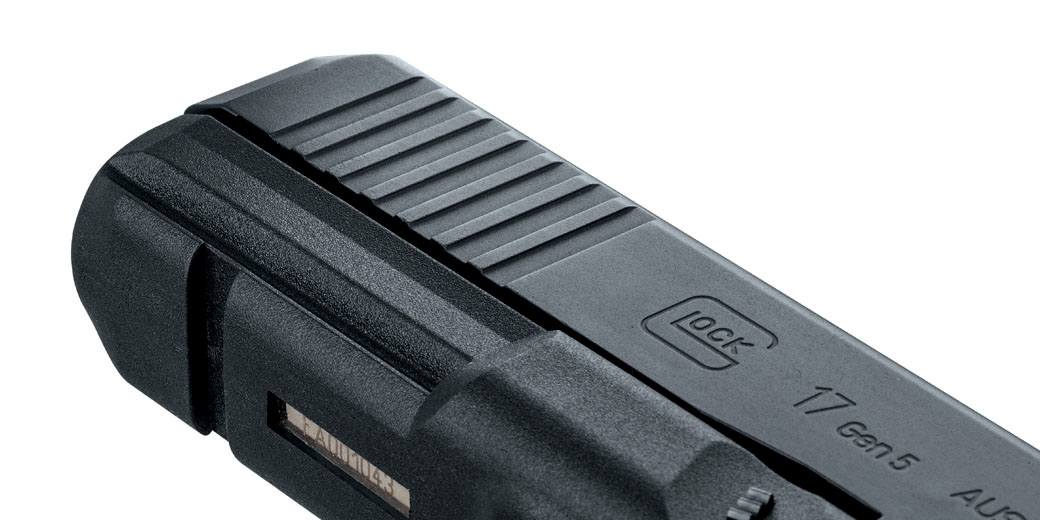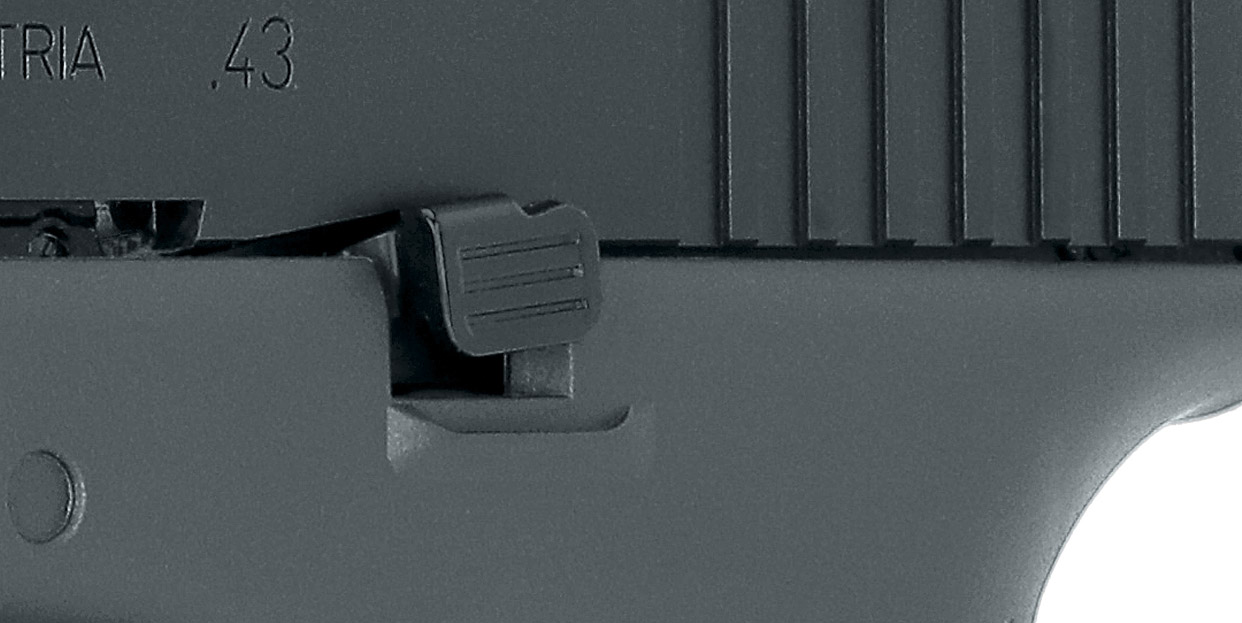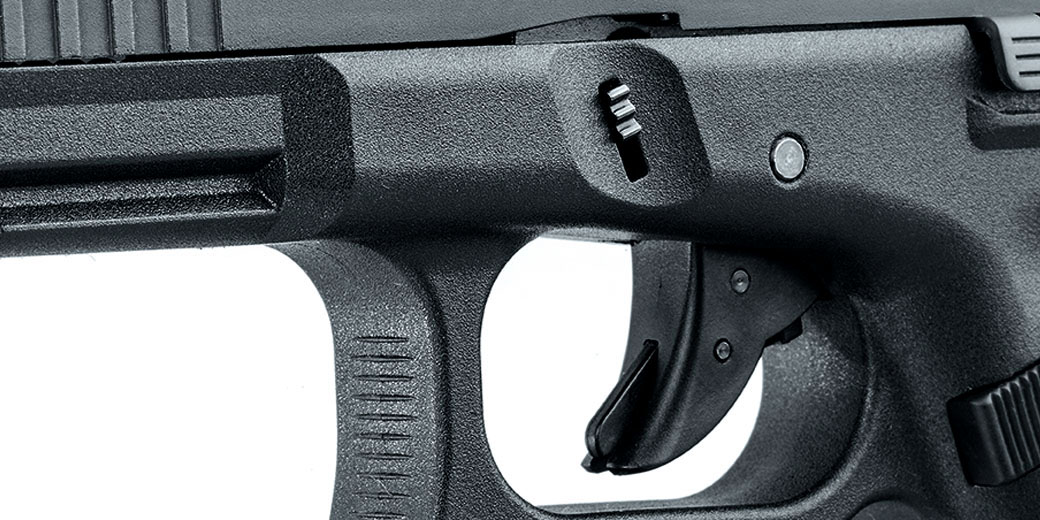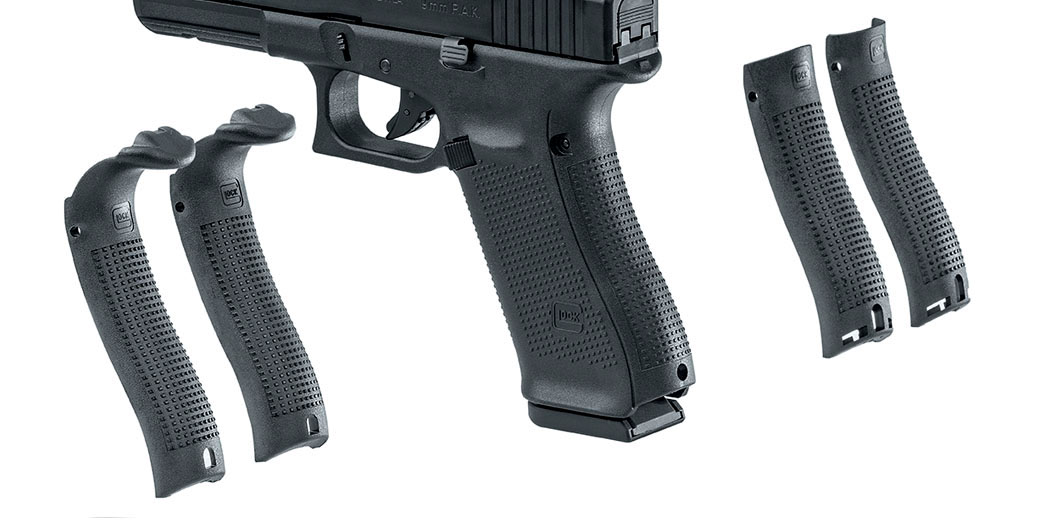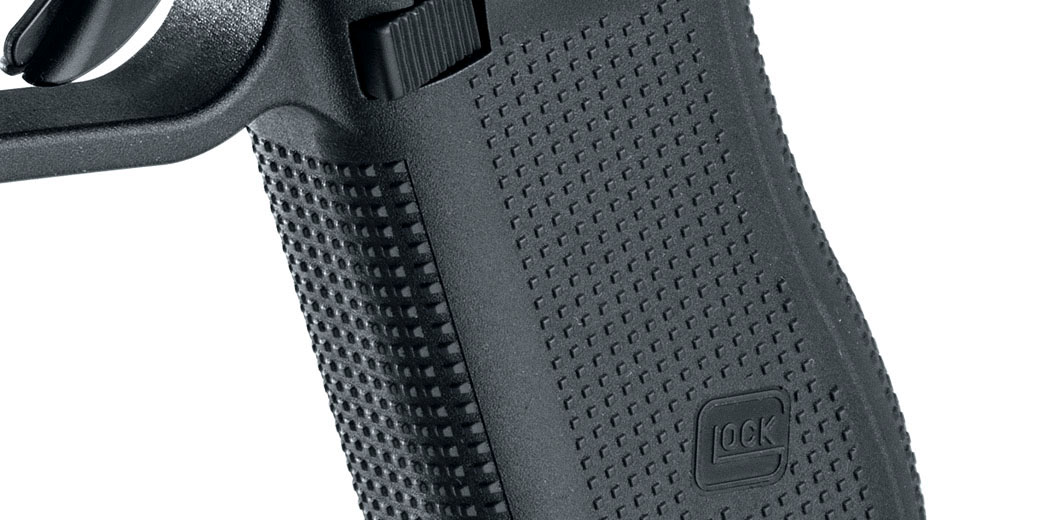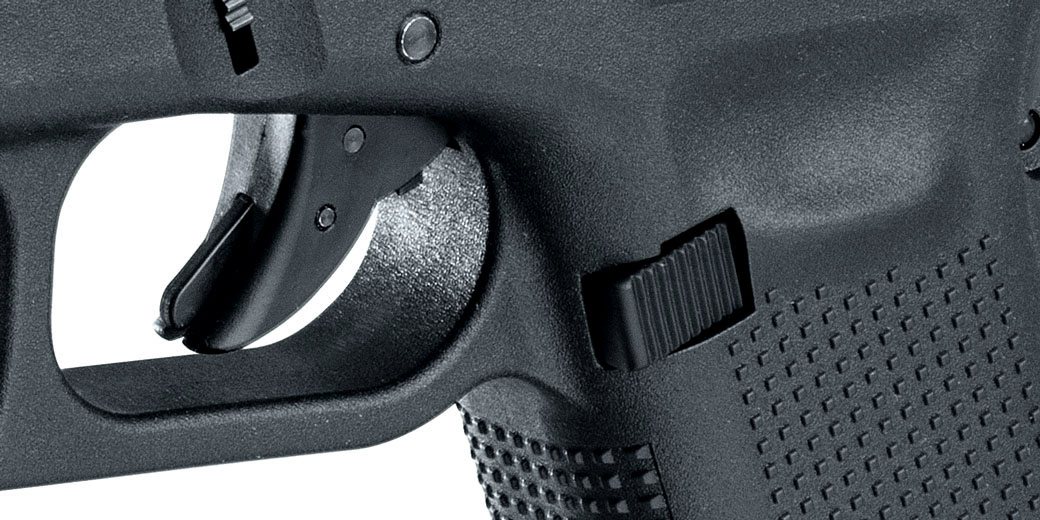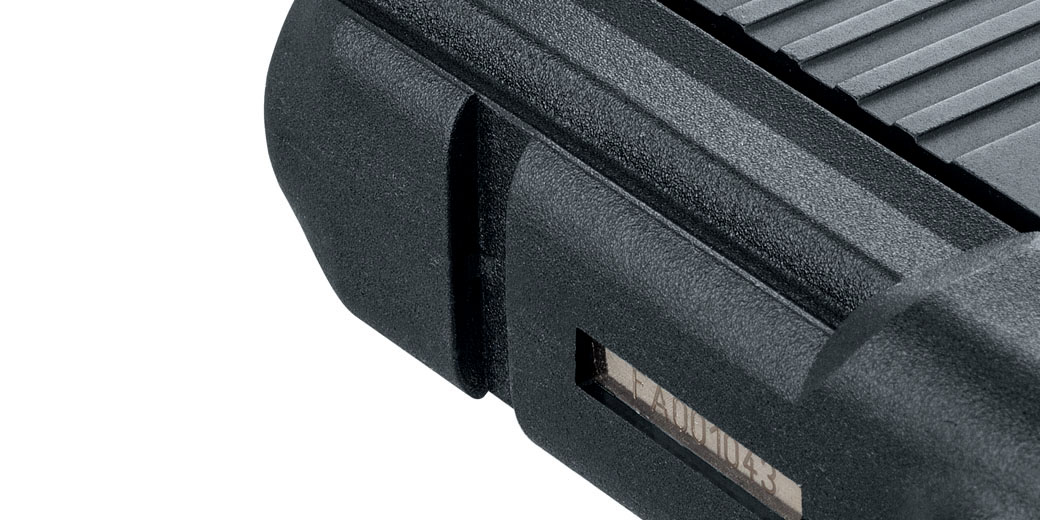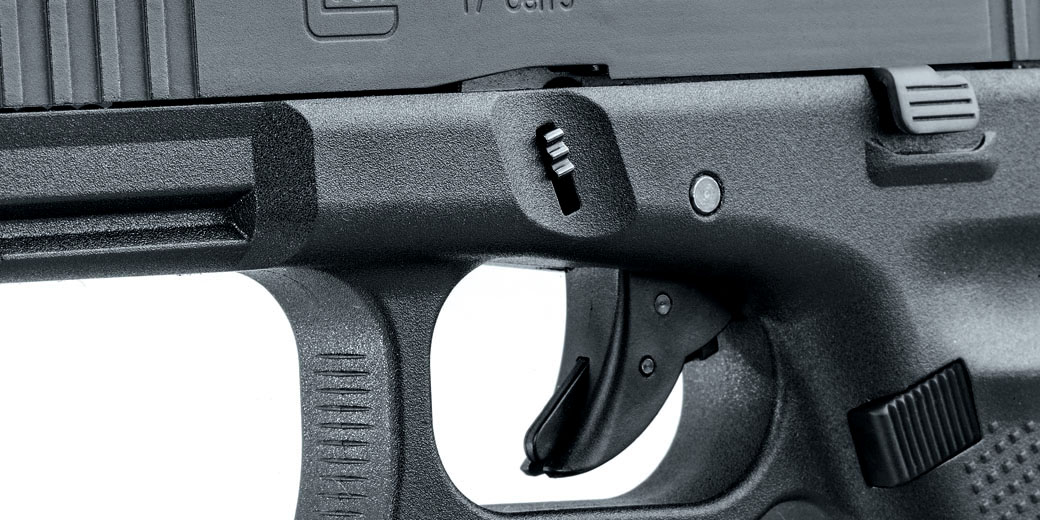 Officially Licensed Product of GLOCK.
TECHNICAL DATA
| | |
| --- | --- |
| Calibre | .43 Paintball |
| Magazine capacity | 8 rounds |
| Energy level (E₀) | < 5.0 J |
| Shot capacity | 40 |
| Power Source | 1x 12 g CO₂ |
| Trigger | Single Action |
| Safety | Automatic Trigger Safety |
| Length | 202 mm |
| Weight | 703 g |
| Holster type | A |
For over 40 years, UMAREX has been making high-quality recreational and sporting guns at its headquarters in Arnsberg, Germany. With the help of skilled metal workers, CAD professionals and traditional gunsmiths we design and manufacture a large share of our products right at our factory, and when servicing is necessary this is where they are also repaired. Over the years we have built up a large stock of spare parts. Customers who need advice can get quick, uncomplicated assistance by telephone. All of this comes from our commitment to deliver what you expect when you read "Made in Germany".